What We Do
We shape your dream concepts into impactful brand image, by using multi-disciplinary tools of graphic designing and combining new edge of technology with creativity.
We try to connect all the missing dots of a beautiful picture, create innovative, effective, conceptualized designing solutions to communicate your core ideas and revolutionize your brand.
We create beautiful brands using interactive illustrations, images, info graphics, visual branding and professional designing layouts to build long lasting image of your brand and will grab attention of your customer.
We create a perfect blend of your brand ability and current needs with our creative designing ideas to make solid platform of your future growth and fulfilling your dreams.
Why Us?
We believe, Great Work always Works
Definitely you have so many choices for Designing and Printing works. But your growing business is our priority. We evaluate our work quality by our clients' success. We focus on concept development with innovation, customer centricity strategic branding and artistic fusion.
We are a "One stop solution for all your designing and printing needs" with quality and delivery on time.
"WE GO BEYOND YOUR EXPECTATIONS" by using QbD method (Quality by Design) and always ensuring, satisfaction of your curiosity with our creativity.
To make an outstanding design a perfect designing recipe is needed. We believe main ingredient of the recipe is QbD. We add the precise quantity of graphics and texts, layered with right amount of designing layouts, blended with the new edges of technology with time management and cost efficiency.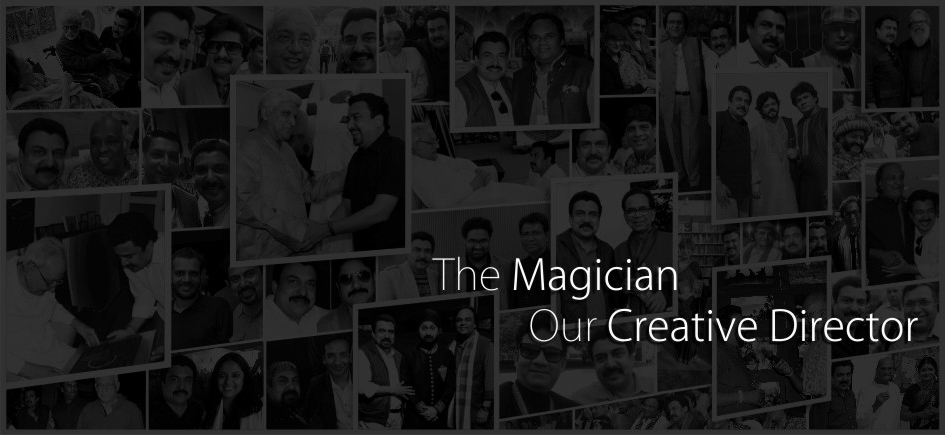 Mr. Anil Bakshi is a founder and creative director of Creative Shrine. His creative vision, innovative thoughtful direction and proven leadership skills always nurture the team, gives inspiration for defining and cultivating designing culture.
He is a person we know well but you may not. Mr. Bakshi is born in 1970 in the beautiful city named Jabalpur (MP). Completed his Master of Fine Arts (MFA), from College of Fine Arts, Jabalpur. Having strong working knowledge of designing fundamentals, customer centric designing, and creative processes with new edges of technologies. Strong ability to provide clear creative direction and helpful feedback to improve creative processes. He has worked on a variety of brands include: India Times (TOI), MassCoMedia (film institute), W.H.O., Dr. Morepen, Ranbaxy, Denis Parkar (menswear), Catmoss (kidswear), La Vacanza, Woman's Era Magazine (Delhi Press), Rugmark Foundation, U.PASS Foundation, Waah! Madhya Pradesh, Kiddies Campus, Art Alive Gallery, ICCR, NIV, Engendered Gallery, Omaxe Group, SARE Group, ShreeVaas Infrabuild, SRB, Natureola (Team 24 Beverages), WE Food & Beverages, Apollo Pipes, CJR Precision, Crystal Air Systems, Dona Doni, 24 KARAT (Cash for Gold), Priority Hearing, Dhwani (Kathak Institute), Jashn-e-Urdu and many more..
He lives and works in the Heart of India; New Delhi. Since 1995, He had spent over 15 years creating advertising campaigns for different agencies and in year 2010, established his own creative studio to create original communication ideas. He has added resources and talents of many other creative minds to his own. They are masters in their fields, whether it is graphic design, photography, web designing, writing copy, and planning strategy.
He is an active member of IIPC, New Delhi. He was also one of the jury member in a photographic exhibition "Ye Jane-Anjane Chayakar" organized by MIFOSO, Jabalpur in the year 2013. Mr. Bakshi received Youth Excellence award in the year 2009 from Indo-Russian Centre, New Delhi.